If you have suffered loss because of the careless or negligent acts of another person, you want an experienced lawyer to help you get full and fair compensation for all your injuries. You may have substantial medical bills related to your injury. You may be unable to work now or for the foreseeable future. You want an attorney who is an experienced trial attorney, who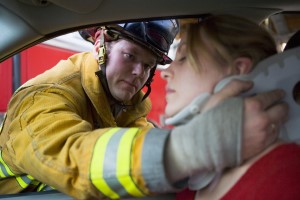 knows the law and the process, who will fight for your rights, one who has helped others recover the compensation they needed to move forward with their lives.
Attorney David Smith brings over 35 years of trial experience to people in and around Corbin who have suffered a personal injury. We will provide you with an honest assessment of the probable outcome of your case so that there are no surprises. We built our practice on a commitment to personal service and the willingness to go tto trial, if your case cannot be settled fairly. You will always work directly with one of our attorneys and your calls will be returned by a lawyer.
We focus our personal injury practice on the rights of injured people, handling claims involving
Motor vehicle accidents. We represent people injured in car, truck or motorcycle accidents, whether due to drunk driving, inattention, improper speed or fatigue or other negligence.
Premises liability. We handle claims involving negligence by property owners, such as failure to comply with construction codes or failure to fix or warn of dangerous or unsafe conditions.
Product liability. We protect the rights of people hurt by dangerous or defective products, which have included weapons or firearms, lawn mowers or other small equipment, excavators or other heavy equipment, or farm equipment.
Medical malpractice. We handle claims involving medical malpractice, neglect, abuse, wrongful death, medication errors and failure to provide proper care, which have included wrongful death and the failure to properly treat and diagnose medical conditions.
Nursing home neglect or abuse. This has been a growing area of concnern in this area, and this requires the attention of an experienced attorney. We take claims involving medical negligence and wrongful death, which have included bed sores, falls, and the failure to otherwise provide an appropriate standard of care.
Contact our office at 606.528.5001 for a free consultation. We take all personal injury cases on a contingency basis. You will only pay attorney fees if we are able to recover compensation for your injuries.