The attorneys at Smith & Smith have over 70 years of combined experience handling divorce and other family matters. You want a lawyer who fully understands the law and the process, and has helped others in similar situations. If you are involved in a divorce proceeding or have children through a relationship that has fallen apart, you want an experienced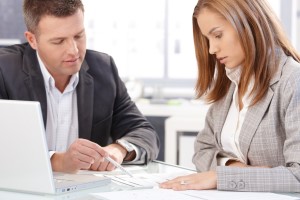 attorney to protect your rights and the rights of your children or grandchildren. Making the right decisions for the long term can often be difficult when you are caught up in the emotions of a breakup.
At the law office of Smith & Smith, we have worked closely with men and women throughout Corbin and the surrounding communities since 1978. Our attorneys understand the personal nature of family law matters and take the time to listen carefully to your concerns, so that we can identify the best options to meet your needs. We will be honest with you and provide you with the best set of options for your particular situation.
Our offices are centrally located in Corbin, Kentucky and we serve several surrounding areas. To schedule an appointment with an experienced Corbin family law attorney, call us at 606.528.5001.
Family Law
We handle all matters related to contested or uncontested divorce, including child custody and visitation, child support, alimony or spousal support, and the division of marital property and debts. Our experience enables us to handle simple or complex divorce cases, including marital estates with business interests, retirement accounts or vacation homes.
Whether you seek temporary custody while a divorce is pending or you need to request the modification or enforcement of a final decree, we can provide the professional assistance you need. We work with married or unmarried individuals at any stage of a custody, visitation, or support disputes. We handle all matters related to the determination of paternity and any custody, visitation or support issues that may arise. We also help clients resolve visitation or other issues involving grandparents.
Our lawyers handle all matters related to stepparent or other adoption proceedings, including proceedings involving the termination of parental rights. If you have any issue relating to a family matter contact our office, we are here to help you.
In family situations, where parties must work with each other for years as a part of custody or visitation agreements, mediation or other forms of alternative dispute resolution may bring about solutions that are easier to enforce and live by. Attorney Marcia Smith provides mediation services to clients in family law matters. We can also help you protect your rights in a family law appeal.