LIFE AFTER BANKRUPTCY
Smith & Smith wil help you regain financial stability. We are dedicated to helping individual and business debtors file Chapter 7 and Chapter 13 Bankruptcy.
Whether you are a small business owner, a private individual struggling to meet your financial obligations, or a creditor facing the loss of payments in a bankruptcy proceeding, you want an experienced attorney to protect your interests. As a debtor, a bankruptcy filing can help you discharge or restructure debt and get a fresh start. As a creditor, you want to be certain that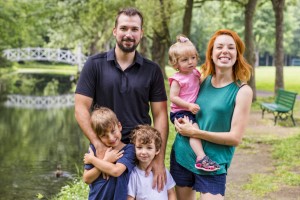 you take every legal measure to protect your financial interests.
Attorney Marcia Smith has protected the rights of debtors and creditors in bankruptcy proceedings since 1978. In these difficult economic times it is important to have experienced and professional advice. Attorney Marcia A. Smith will assess your financial situation and provide you with a range of options to fit your personal financial needs.
To set up a free initial consultation with an experienced Corbin bankruptcy lawyer, call us at 606.528.5001 or 606.526.0152.
Chapter 7
We represent consumers and small businesses in Chapter 7 bankruptcy petitions, handling all the paperwork required throughout the process and acting on your behalf in all meetings or hearings with the court, the trustee or other parties. We will help you determine whether you qualify to permanently discharge debts under Chapter 7 and, if so, which debts can be extinguished and what property you can keep.
Chapter 13
If you fail to meet the requirements to eliminate debt under Chapter 7, or you prefer to consolidate your debts or save your home from foreclosure, we will help you file for reorganization of your debts under Chapter 13. In a Chapter 13 proceeding, you enter into a new plan to repay your creditors over a three to five year period, sometimes for less than the full amount currently due.
We will help you put together a reorganization plan to submit to your creditors and will review all proposed repayment plans from your creditors to ensure they are within your means.
We know from decades of experience that most people don't abuse the bankruptcy laws. We see many people who are conscientious citizens but face sudden and insurmountable financial difficulties because of the loss of a job, an illness or injury, a divorce, or other circumstances. Don't let the stigma associated with bankruptcy keep you from exercising your rights. We can help.
We represent selected creditors as well as debtors in bankruptcy matters, including adversary proceedings.